Panchal Interior
ISO 9001:2008
Welcome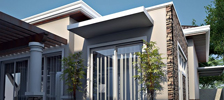 Panchal interior is professional interior designing firm with years of experience and expertise in interior designing of all type of projects. Be it a flat, bungalow, corporate office, retail outlet, restaurant, nursing home , educational institute etc.
Our Mission & vision
Panchal interior is a full service interior design company specializing in high-end custom homes. We combine academic background and professional experience with sensitivity to our customers' ideas, needs and preferences, to achieve their satisfaction.
Panchal interior has a reputation for creating extraordinary style and catering to every detail to ensure our clients' houses become their homes.
Design... Develop... Deliver
Why choose us?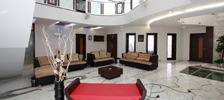 We Are Working with teamwork to take projects from concept to completion and part of the team is you. We start with your ideas and, in order to bring creative designs to their fullest expression, that team expands to include architects, builders, subcontractors, specialty consultants and artists who ultimately make it happen.